One month ago today inspired by my friend Todd's commitment to quit smoking, I decided to take on a little addiction challenge of my own—could I survive one month without my precious computer game, Civilization?
It had all started out innocently enough about 15 years ago, when I first started playing Civilization II (we're up to version V now). A lover of history and culture, this game promised me mastery over the minions, bestowed me with kingly powers to lead the charge to a better world, and enchanted me with hours of timeless imagination about other times and places.
The beauty of this game is you can play it as a warlord, a diplomat, a merchant, or a key religious figure—and still win (if you're good at what you do). You can also pick your civilization as well as your opponent civilizations. Typically, you'd start at the beginning of recorded history and progress through Classical, Medieval, Renaissance, and so forth until you reach modern times (the game even went a little into the future (2025), to let you conclude your business if needed). Also, you could acquire Great Wonders to advance your civilization, such as the Great Pyramids, the Mausoleum of Halicarnassus, or the Eiffel Tower.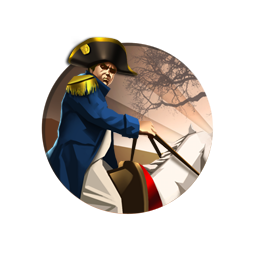 I tended to play as one of the European civilizations, but would occasionally indulge in other exotic cultures to play out my quasi racist fantasies. I liked to start in the Middle Ages (an option) and would often play the French (so characters like Dagobert, Charlemagne, and Henri IV were popular). Some versions of the game were easier to mod than others, so there was a period where I'd set up unimaginable "Civilizations" such as the provinces of Canada all pitted against each other (imagine the Great Wonders available in this mod – the skidoo, Green Gables, poutine, the potlatch…).
I'm painting this picture, first to show how addictive it is and second to set up the craziness and unreality that comes from such things. Because, when it comes down to it, I'm not cycling, or learning new skills, or playing music, or meeting interesting people, or travelling or a thousand other things I could be doing with this all-too-short life I have. Instead, I'm dweebing away in my apartment pushing little pixels around a screen. What made matters worse was these games aren't short—they can go on for hours and hours, so like any classic addiction, one minute was too long and an entire night, not long enough. And like an addiction, the next day I'd be staggering back to the real world half asleep and wondering why I wasn't as productive (or happy) as I'd intended to be.
"In the country of the blind, the one-eyed man is king."
—Desiderius Erasmus
But this month since I quit playing, I've started doing really interesting things, like reading books, and going for long cycles around the city, and taking courses to upgrade my skills, and playing more music, and, oh yes, and getting a full night's sleep. How amazing is that?
So let this be a warning to you. Yes, YOU! Time flies on fleet wings. Don't waste your time doing things that ultimately don't matter. Turn off the computer and go outside.